Teambuildings and Private Events
MADRID
Space for private events in Madrid
Are you looking for a space where you can organise your private event? At Cocinea you can organise parties, celebrations, group activities and teambuildings. Thanks to our spacious and adapted kitchens, you can also combine your private meetings with gastronomic and culinary plans.
Our Cocinea space and kitchen is ideal for your event or meeting, whether it is a celebration with family and friends or a company activity.
Discover our space
Did you know that team cooking is one of the most fun activities?
Choose the perfect event
Our expert team will make you feel at home, we will make your event an unforgettable day. Enjoy a delightful experience.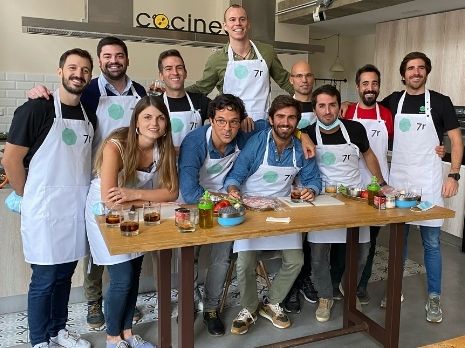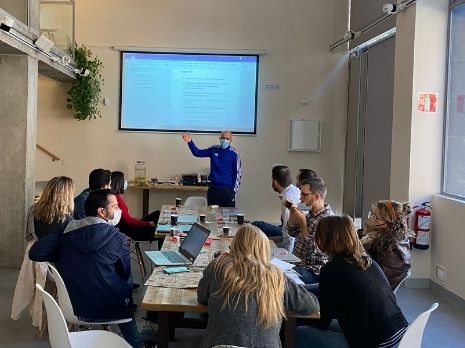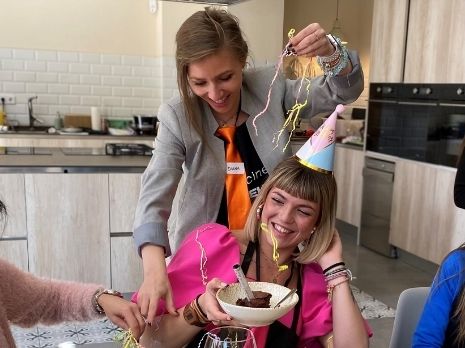 Birthdays or anniversaries
Bachelor/ bechelorette parties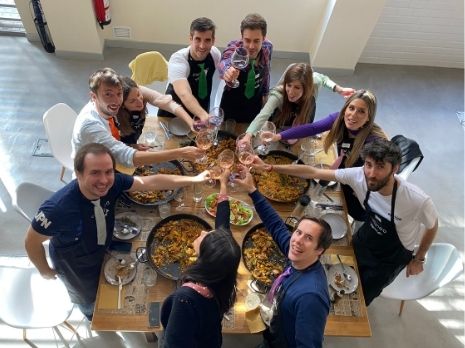 Get-togethers with friends
Choose the activity that best suits your event
Prepare your own Paella Valenciana from start to end and learn all the secrets of this jewel of our gastronomy together with your friends.
Tailor-made gastronomic activities. Bring out your most creative side by cooking a complete menu as a team.
What better after dinner than a cocktail tasting? Learn how to prepare your favourite drinks with a professional bartender.
We have exclusive Ham Tastings and live Showcooking.
Anything you need at your disposal
Exclusive Space
In all the activities the space is reserved exclusively for the participants.
Drinks Included
Drinks are included throughout the event, both while cooking and at lunch or dinner.
Complimentary apron
Attendees will be presented with the apron they have cooked in.
Multimedia equipment
We have multimedia equipment with screen, projector and audio for your meetings.
Background music
Our space has background music, which you can personalise.
Waiters and cleaning
We have a waiter and cleaning service throughout the event.
If you are a company, your event is still in Cocinea
The teambuilding activities we organise for companies in Madrid, such as workshops and fun sessions, are aimed at achieving the following objectives:
Book your space
Do you have an activity in mind that is different from the ones you have just read about? Contact us, we are sure your idea can work.